De Slotenwacht is an officially certified member of the Nederlandse Sleutel- en Slotenspecialisten Gilde (NSSG)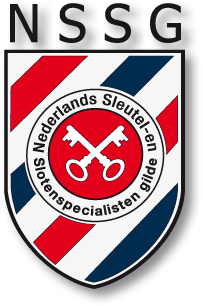 Locksmith Amsterdam is here to help!
Is your front door lock broken, damaged, or worn out from many years of frequent use? Or did you lose your key, or leave your keys inside closing the door behind you before realizing it. Did your key break off in the lock, so you're left standing in front of your door with half a key in your hand? Imagine that someone breaks into your house? It's something you would rather not think about but unfortunately, it can happen. In all those cases you need the help of a locksmith... And you need it fast. Luckily locksmith Amsterdam is here to help!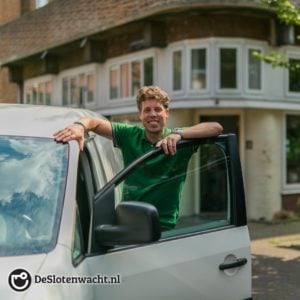 Need help from the Locksmith?
Call us and we are on your location within 30 minutes. Not urgent? Fill in our contact form.
Number of emergencies solved:
Within 25 minutes on the spot:
%
Responds on average within:
Minutes
We are here to help, locksmith Amsterdam 
No matter where you live in Amsterdam. You can call us 24 hours per day, 7 days per week. You don't need a locksmith daily, but when you do need one, you need help fast. We from Locksmith Amsterdam understands that. That's why we are at your door within 25 minutes. So don't hesitate to call when you lock yourself out at 5 o'clock in the morning. Or when you lose your key on a Saturday. We are here to help day and night.
And that's not all we offer, Locksmith Amsterdam also offers the following guarantees:
a fast and friendly service;

a 25-minute response time;

an accurate price quote before any work is done;

the possibility to pay with a debit card.
That is why you choose us:
Discover the latest developments
The Locksmith Amsterdam has years of experience with opening locks and installing new ones. Our experienced technicians are familiar with all types of locks and are aware of the latest developments. Was your current lock burglar-proof? Or is that something to consider for your new locks? Locksmith Amsterdam knows all about burglar-proof locks and can advise you about the best lock for your situation. Are you annoyed about all the keys on your key chain? Then you can have all your locks replaced by new ones that all use the same key. Our experienced technicians can tell you all about the possibilities.
Are you looking for a reliable locksmith in Amsterdam? Then there is no need to look any further. Our experienced technicians provide the best possible service and won't leave until you are 100% satisfied with their work. Looking for a reliable locksmith in Amsterdam? No need to look any further. Just give us a call for a price quote, and we will be at your door before you know it.
We are also actuve in Amstelveen!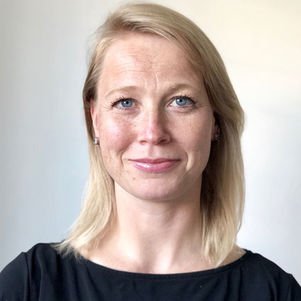 Pleasant contact with this company. We are professionally and very quickly helped. Locksmith was very friendly and professional. After a previous unpleasant experience with a bait bait, the locksmith from Slotenwacht has solved it excellently. We are very satisfied and can wholeheartedly recommend De Slotenwacht. Thanks!
Simone Hoevenaren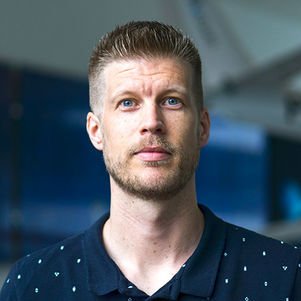 Very satisfied with the help of De Slotenwacht! The employee was on the spot quickly, worked professionally and left everything neatly. In addition, a decent price was charged, not a usury price that you often hear about. Toppers, I can definitely recommend.
Mitch Karsten
Need help from the Locksmith?
Call us and we are on your location within 30 minutes. Not urgent? Fill in our contact form.
Tweede Keucheniusstraat 13
1051 VP Amsterdam
KVK: 82832811
BTW-nummer: 8626.21.070.B.01